Wall Decor
A bedroom isn't complete until the wall decor is up. If you're looking for the finishing touches to put in your bedroom, check out this featured wall decor from Kimbrell's.
Whether you're sprucing up an outdated bedroom or renovating your entire house, our bedroom furniture selection has the items for the job. We offer popular home furniture brands such as Ashley Furniture with excellent financing options.
Get affordable, stylish bedroom furniture and wall decor today at a Kimbrell's home furniture store near you!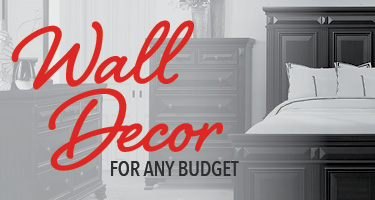 Design Style Quiz
zoom_out_map
Min:
$119.00
Max:
$150.00